NWS Weather Spotter Relies on RainWise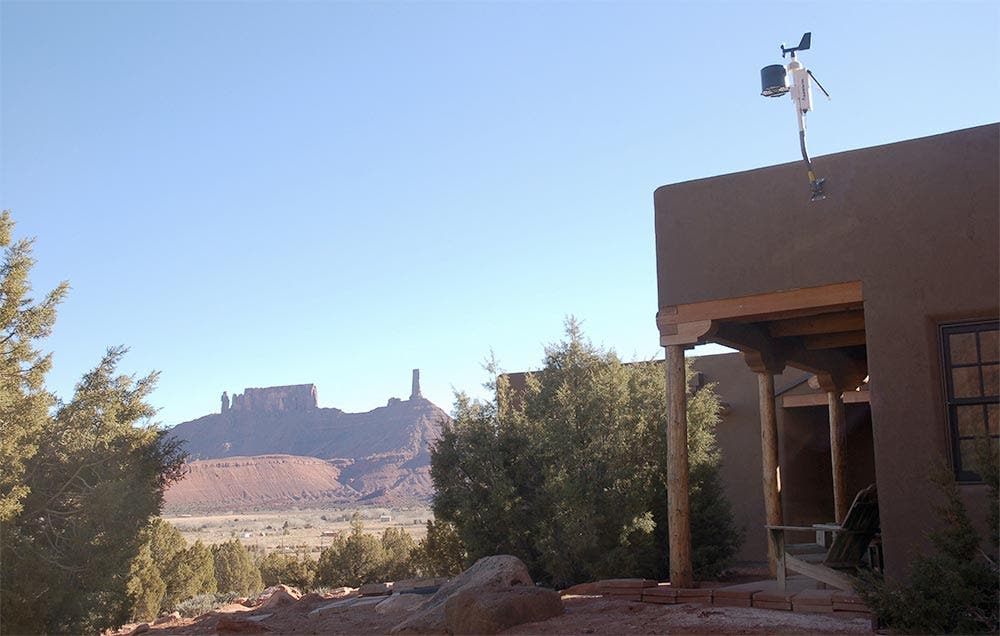 Tom Haraden is a retired National Park Service Ranger and current National Weather Service spotter in Utah.
"I like that [my MK-lll-LR] is reliable, wireless, accurate, measures maximums and minimums," Tom says, " and measures eight parameters. I guess my favorite part is having an accurate barometer. I can predict the weather here with only that. We have the display hung where the kitchen, bedroom hall, and mudroom door converge so we see it whenever we walk past and can easily watch changes."
In addition, Tom says, "My background is as a wildlife biologist (I'm a retired National Park Service Ranger) so weather has always been a part of that. My hobbies revolve around being outdoors--sailing, canoeing, camping, hiking, skiing. And I just like the science of it. Prior to getting my Rainwise I observed the weather "manually" with outdoor max/min thermometers, a hand held anemometer, and an analog barometer. Every morning I look at the NOAA/NWS website, read the forecast discussion, study the satellite and radar images, and look at the current conditions at the RAW sites in my area. I have fun comparing the NWS forecast from the day before with today's conditions."
"I've been a CoCoRaHS observer for about four years now (see station UT-GR-9). I'm only one of two in the state who also takes daily evapotranspiration readings. I'm also a spotter for the National Weather Service. I like understanding how the natural world works. I also like the idea of citizen science and keeping long term records for use in the future. It's one thing to notice the first hummingbird of the season, but quite another to have 15 years of recorded observations that show that the first hummingbird always arrives within the same five day span."