Italian Company, RAMSAT, Pairs Weather Stations With WebCams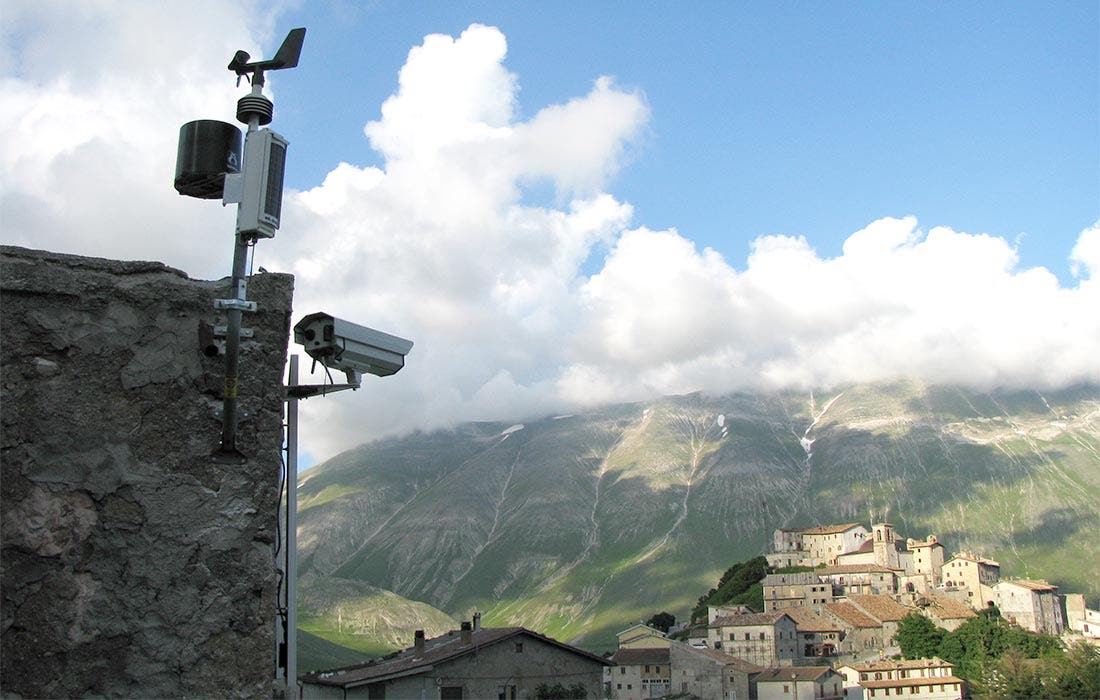 Founded in 1993, Ramsat has quickly become a point of reference for consulting and professional photographic supplies webcam and integrated systems. In 2003, the company made ​​the first webcam camera with automatic transmission via GPRS, which is distinguished by the update feature, every 20 ', the portal www.meteoappennino.it, with spectacular images of Mount Carrier and its old town, Castelluccio di Norcia (Pg).
Starting from the historical activation, Ramsat has significantly expanded its range of fixed and motorized webcam, thanks to the constant efforts in research and new technologies, which has allowed, among other things, activate (in collaboration with Umbriameteo) one of the most prestigious webcam photo of the Alps: the system Movix (r) of the hut Capanna Margherita Monte Rosa (Ao), at an altitude of 4550 meters above sea level.